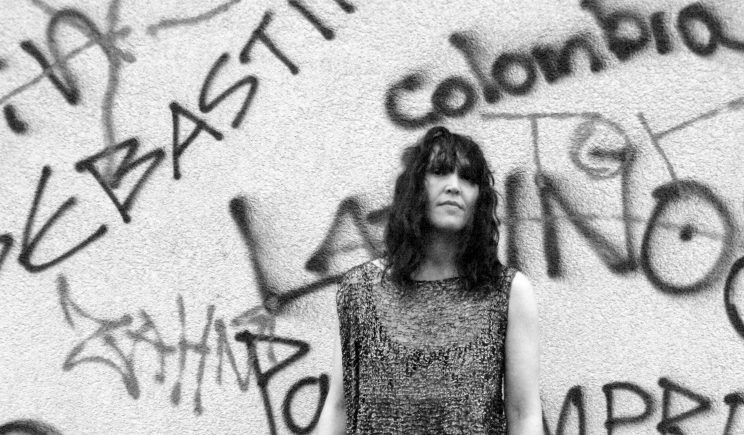 Paula Schopf has combined many different lives in one single career. Starting out as Chica Paula in the vibrant Berlin club scene in the late 1990s, she quickly left her mark on the international music world as a DJ and producer. Besides touring and releasing music, Schopf has progressively focused on her many activities as an interdisciplinary sound artist and her artistic research. Nowadays, she hosts workshops as well as participating in panel discussions on the subject of sound and is a member of the Berlin School of Sound.
Born in Santiago de Chile, Schopf emigrated to Berlin after the fall of the Berlin wall and quickly made connections within its electronic music scene. In 1997, she debuted as a DJ at the Tresor club as part of Gudrun Gut's Ocean Club collective and quickly became an important figure in the cultural exchange between Chile and the rest of the world—the so-called Chilean Connection—alongside forward-thinking artists and DJs such as Ricardo Villalobos and Dinky.
After the turn of the millennium, Schopf began releasing solo records as well as collaborative albums with Max Loderbauer as part of their joint project Chica And The Folder. Throughout the noughties and 2010s, she also made a name for herself as a prolific remixer for artists such as Volker Bertelmann a.k.a. Hauschka, Argenis Brito, or Donna Regina and remained active as an internationally touring DJ. At the same time however, she put more emphasis on her sound-based artistic practice.
Schopf graduated in 2017 with a Master's degree in Sound Studies from Berlin's Universität der Künste and has since fused her different endeavours as an electronic music producer, sound artist, and researcher. Her multi-channel sound installations and multi-media live performances work with synthetic sounds, but primarily use field recordings as source material. Thematically, she explores both aesthetic and socio-political questions.
Projects like "Espacios en Soledad," first debuted as part of the 2018 edition of the Heroines of Sound festival and later released as a stand-alone album on Karaoke Kalk, or 2022's "Magallanes IV" draw on concrete and site-specific sounds to explore (geo-)political processes. The former connects the reverberations of the 1973 coup in Chile with the artist's personal migratory experience; while the latter traced the continuity of colonialism in the Patagonia region.
Whether in the booth of a club or deep in the field with a microphone in hand, Schopf's work is all about highlighting and creating connections that are intangible, invisible, or inaudible to her audiences. It is thus no surprise that she has managed to forge connections between very different art forms over the course of her singular, yet multi-faceted career.