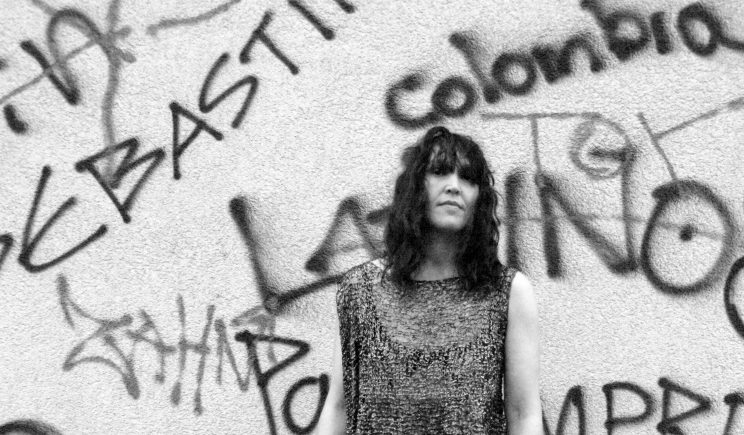 Paula Schopf is a Berlin-based artist.
Since her first music productions, Paula Schopf has worked with electronic sounds, utilizing soundscapes and field recordings as aesthetic and compositional source material. 
In recent years her practice has centered increasingly around sound research. The detailed examination of sound in urban spaces and its inherent social, historical and political realities has become her main interest.
Paula Schopf was born in Santiago de Chile in 1970. Following the 1973 Coup that brought the Pinochet Regime into power, her parents were politically persecuted, forcing her family into exile in the Federal Republic of Germany at the age of 3 years.
After four years in exile, Paula Schopf returned to Chile with her mother, while her brother and father remained in Germany.
Paula Schopf spent her youth under the dictatorship. Although unavailable in Chile at this time, she was exposed to the electronic music of the 1980s—especially industrial music—from the records her brother brought during his frequent visits.
Inspired by the development of electronic music in the early 90s, she decided to emigrate to Berlin in order to pursue her artistic tendencies.
Under the name 'Chica Paula' she started her career as DJ in 1997.
Invited by the artist Gudrun Gut, she joined the Berlin artist collective 'Ocean Club', a Berlin bred community of musicians, DJs and visual artists, which later hosted the same-named radio broadcast.
Together with the musician Max Loderbauer, Paula Schopf recorded her first album "42 Mädchen". It was released in 2003 on the Berlin based record label 'Monika Enterprise' under the artist name 'Chica and the Folder'. "Under the Balcony", their second collaboration, followed in 2007.
She also produced various remixes for artists like Donna Regina Contriva and Hauschka, as well as for music labels such as Karaoke Kalk.
In June 2016, Paula Schopf presented her first sound installation under the title of "Acedia: Do not look now" at the "48 hour Neukölln Festival" in Berlin.
Designed for eight mono speakers, the sound installation was an acoustic relocation of the sonic shapes of public transit spaces.
Via the de-contextualization of the places involved, "Acedia" works towards an elaboration of philosophical and political questions.
To the present, Paula Schopf is active as DJ, musician and sound artist. In the year 2017 she completed a Master's degree in Sound Studies at the University of Arts in Berlin.